We're excited to share some highlights from the IEEE/RSJ International Conference on Intelligent Robots and Systems held recently in Detroit. Our graduate students, Priyanka and Jimmy, have given us plenty of reasons to be proud with their exceptional presentations.
Priyanka showcased our work published in the Robotics and Automation Letters (RA-L). She eloquently explained the 3D static model for tendon-driven continuum robots, a topic that's stirring up excitement in the continuum robotics community. Her presentation focused on the intricacies of robot compliance and the innovative actuation strategies that allow robots to maintain their shape while varying their compliance. It's this kind of groundbreaking work that really highlights what our lab is all about.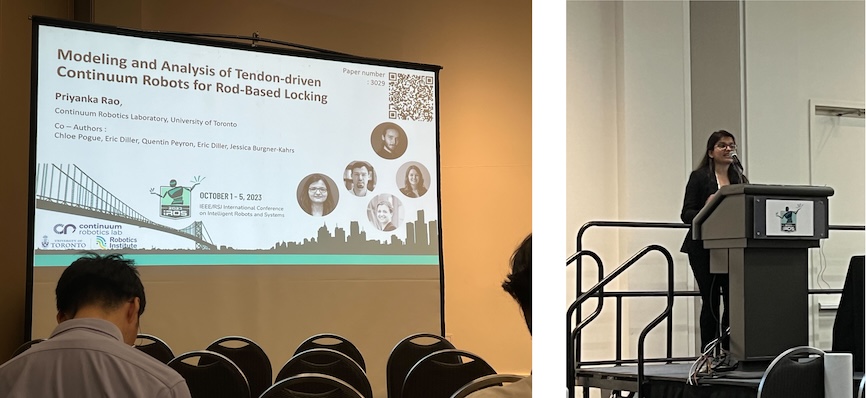 Priyanka presenting her research.
For Jimmy, the conference was a significant milestone, marking his first foray into an international robotics event. He stepped up to the challenge of representing our lab and delivered a talk on behalf of our PI, Jessica Burgner-Kahrs. In the workshop Data vs Model in Medical Robotics Jimmy confidently navigated discussions on the interplay of physics-based and data-based modeling in continuum robotics, alongside his latest research on monocular shape sensing. It was an inspiring performance that underlined his potential and commitment.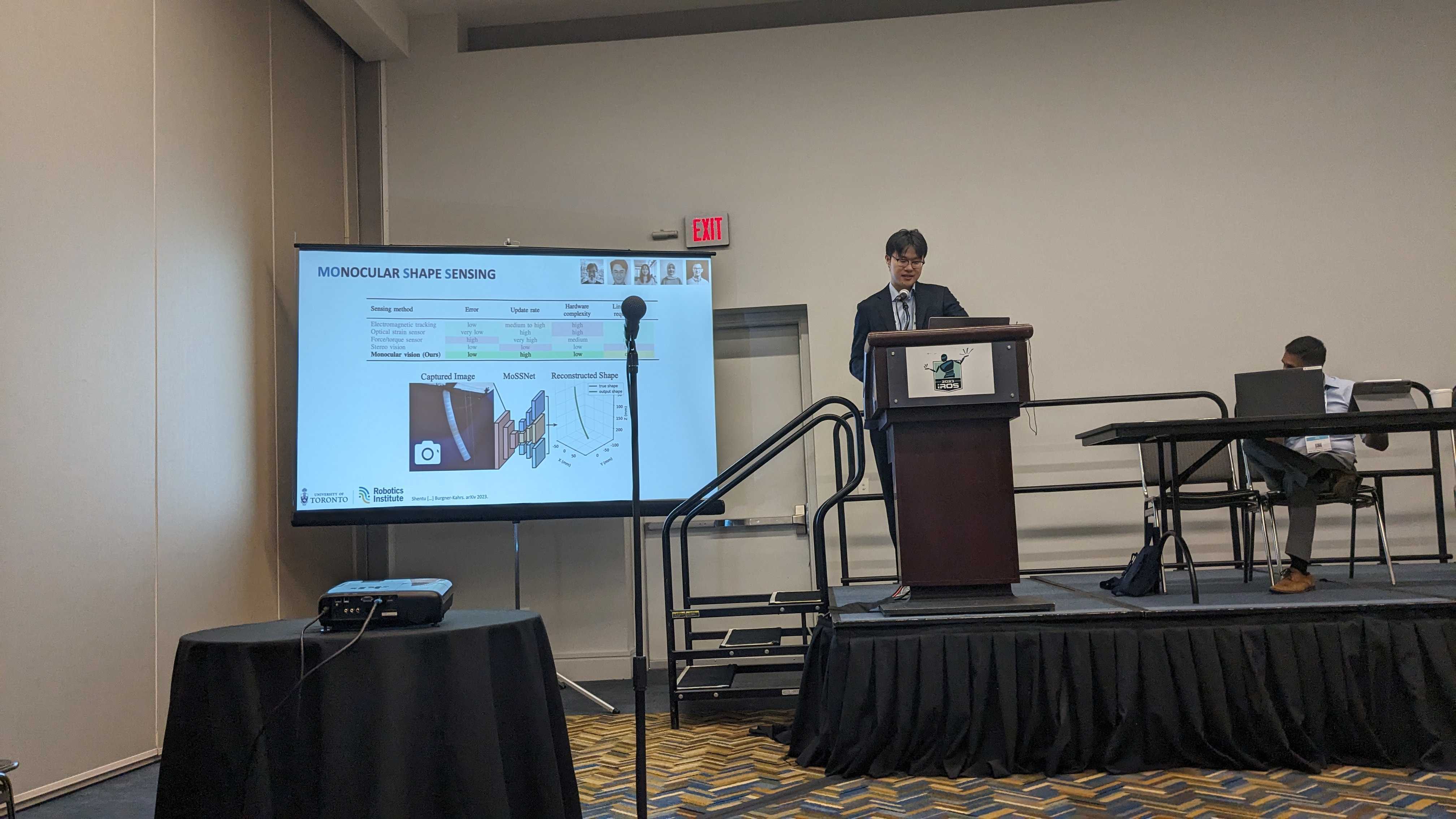 Jimmy talking about monocular shape sensing during the workshop.
Both Priyanka and Jimmy not only presented their work but also immersed themselves in the latest developments in robotics, making valuable connections and bringing back new ideas. Their enthusiasm and dedication are truly infectious.
A big congratulations to both Priyanka and Jimmy for their remarkable contributions. They're not just representing our lab; they're at the forefront of pushing the boundaries in robotics. Keep an eye on these rising stars!