Our CRL group explored Toronto Island in a fun way this Summer 2023. The adventure began in the City of Toronto, where all teams were handed a kit that included a map, bike voucher, ferry schedule and other equipment to help them complete the "hidden tasks" within 2 hours. Before the game began, each team had to discuss the best strategies as there were more tasks than the allowed time and some tasks were worth more points than others. Therefore, every move had to be accounted for. Those who finished early got bonus points and those who were late lost some points.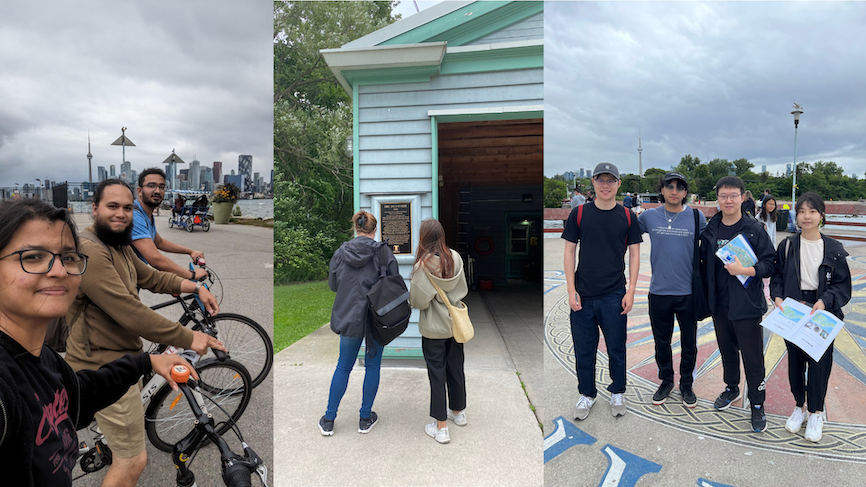 (Left) Team "LOTR" using bikes to explore the island faster. (Middle) Team "We Can" reading a landmark to find a clue. (Right) Team "4x4" collecting bonus points by taking a picture in one of the bonus zones.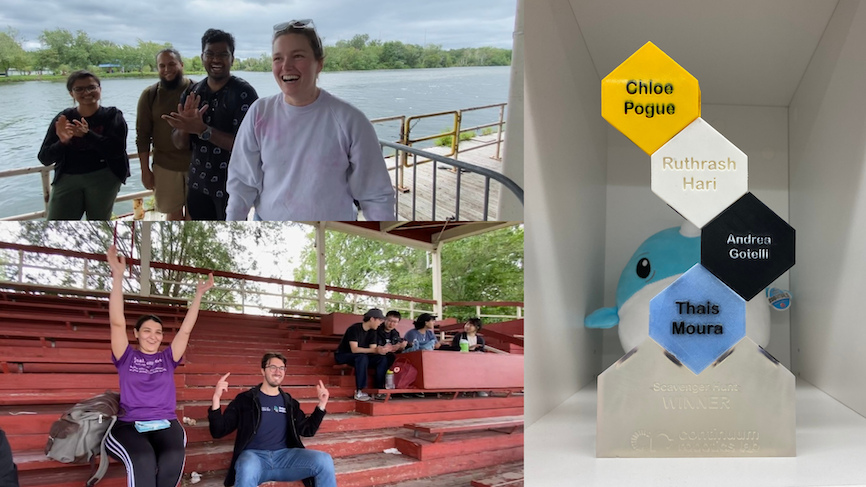 The Winning Team "Just Nut"
Team "Just Nut" won first place because they were able to map everything on places. The winning team got a trophy and was given a privilege to buy one convenient item for the lab worth up to $1000!
A visiting Ph.D student and one of the winners, Andrea Gotelli, shares his thoughts:
"I was asked if I am a competitive person and I just replied, that depends on how much fun the game is. I could not imagine myself running half of the island and cycling the other half with my team to gain as much points as possible! Competition was on as well as the fun and the bonding with teammates!"
After the game was over, our CRL group enjoyed delicious meals at Toronto Island BBQ, a nice place for dinner with a Toronto skyline view.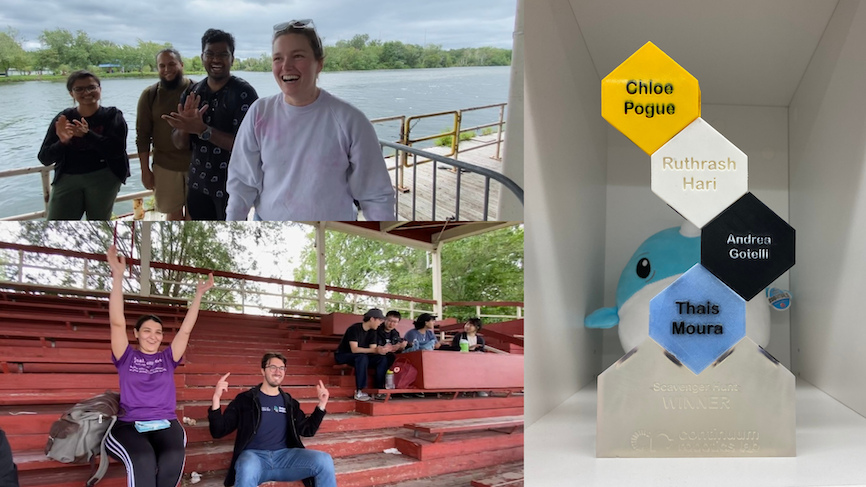 CRL Team at Toronto Island